If you live in the US, you would rarely or never see a Samsung notebook or netbook. I, too, never see one or heard of it. So, when I read news about Samsung's new netbooks, I was like… wait a minute…I have no clue that Samsung produces a laptop. Apparently, yes, Samsung does and Samsung has been in the laptop market for years.
But, why don't we see any Samsung laptop at Bestbuy, Circuitcity (it has already been shutdown), and other major stores in the US? I've just learned that Samsung has been supplying parts and some laptops to other brand names (i.e., Dell), so Samsung has not been allowed to sell any laptop under its name.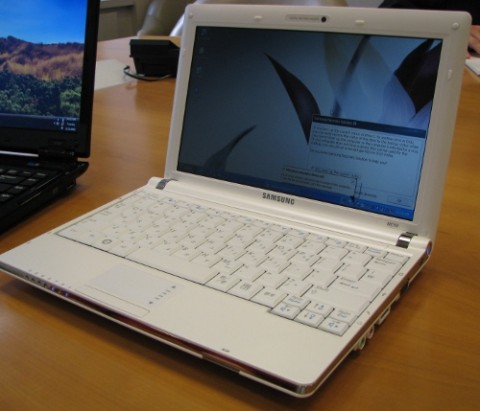 Samsung laptop has been selling in UK, Europe, and Asia. If you want one, you have to buy outside the US. Nevertheless, things start to change. I saw Samsung netbook and notebook sold in NewEgg.com. I also read the news that Samsung is coming to the US. After Samsung released NC10, a 10-inch netbook, last year to the market, it got a very good reviews. It's become a very strong competitor in netbook market. Samsung' s also just released a new model NC20, 12-inch netbook in Korea. It looks so nice and also receives good feedback. The news said it would come the the US in March or April with the price tag under $500.